You will be able to change the dates, times, parking type and location on a reservation anytime after you make your reservation up to 1 hour prior to your reservation check-in time. There is no limit to the amount of times you can modify your reservation.
If modifications result in changes to the prepaid amount, your original reservation will be refunded in full, and you will be recharged the new total.
You can modify your reservation here. You will be given the option to login to your Spot Club account (if applicable) to modify your reservation or search for your reservation using your confirmation number and email used to make your reservation.
If you choose to login to your Spot Club account, once logged in, you will need to click on My Reservations on the left hand side. Then click Modify next to the reservation you wish to adjust.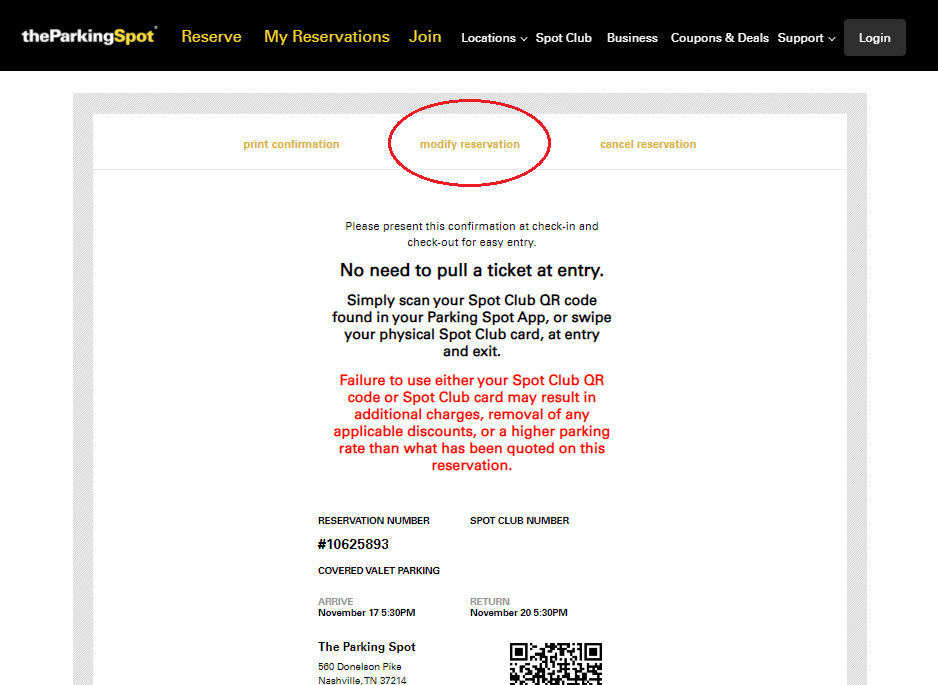 If you are currently parked, you will not be able to modify your reservation.