Valet parking is our parking service where we park your car for you so you can hop on our shuttle and get to the airport quicker!
How Valet Works
When you check-in with one of our valet attendants, they will look over your car and note any current damage, dents or scratches and provide you a claim ticket. Hold on to the claim ticket as you will need it once you return.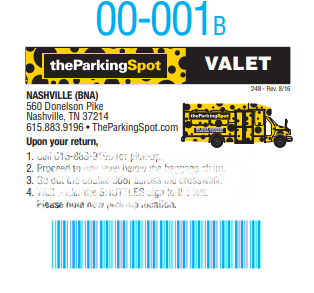 Once you return home, login to your Spot Club account and tap the Touch N Go button to request a shuttle and have one of our valet attendants retrieve your car.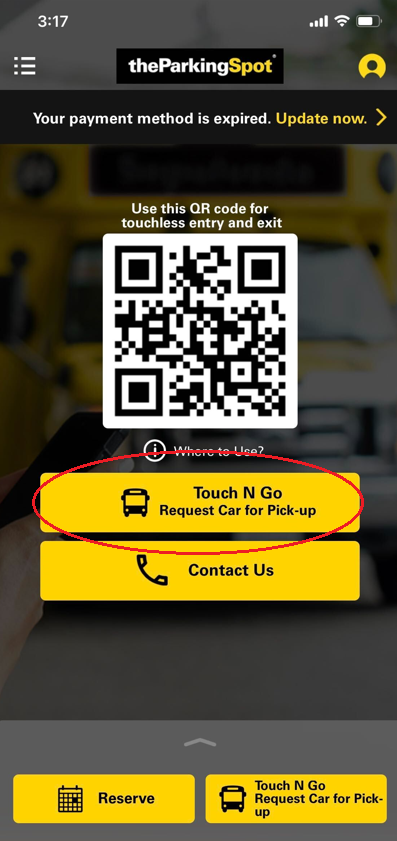 Enter the valet ticket number shown on the ticket received at check-in and tap Submit or scan the bar code on your valet ticket.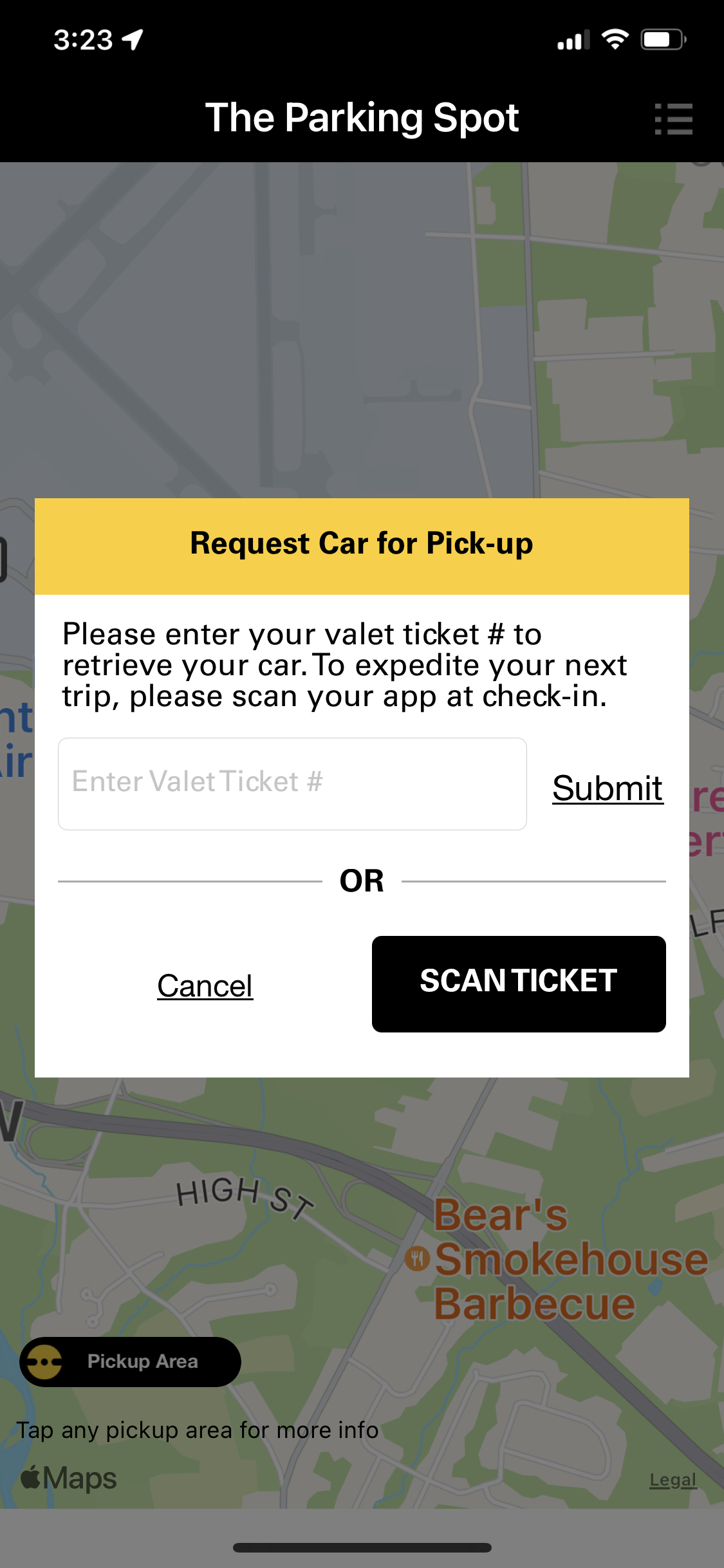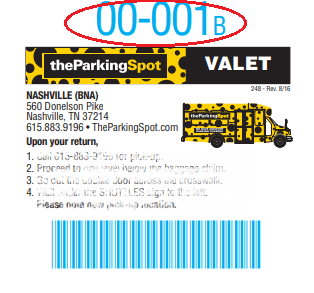 Once your valet ticket number is entered or your ticket is scanned, one of our valet attendants
will start to retrieve your car and a shuttle will be sent out to you.