Once you arrive at one of our locations, if you have a reservation, you will scan the QR code shown on your reservation to check-in.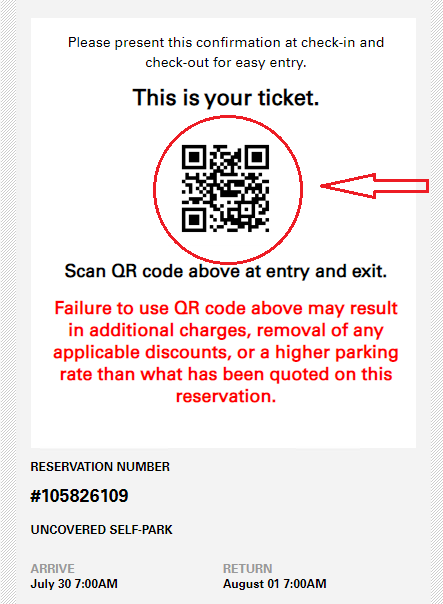 If you are a Spot Club member, you can either scan the QR code shown in the app after you log in or the QR code on your reservation to check-in. The QR codes are the same!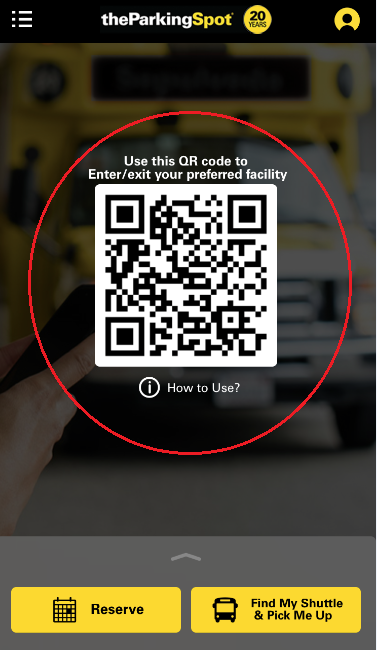 If you are not a Spot Club member and do not have a reservation, please swipe a credit card to enter. Please make sure you remember which credit card you used to check-in with since you will need to use the same credit card at checkout.
If your location has a greeter, they will then direct you to an area to park in. If your location does not have a greeter, you will then follow the signs to the parking type you made your reservation for or would like to park in and park in the first available spot.
A shuttle will then be shortly behind you to assist with your luggage and take you to your terminal. If you will be parking at one of our LAX locations, after you park, please proceed to the shuttle pickup area to board the shuttle to the airport.
*Shuttles leave for the airport every 15-20 minutes, so please plan ahead and get to our lot with plenty of time to spare before your flight. For the exact shuttle schedule, please contact the local lot.