Click Sign in/Join in the upper right-hand corner of our website.
Enter your email and password on the right hand-side and click Sign In.
Once logged in select Redeem Points, a yellow and black button under your point total.
*If you have already started the reservation process and did not first click the Redeem Points button, you will need to click your name in the upper right-hand corner to start over and select to redeem points first.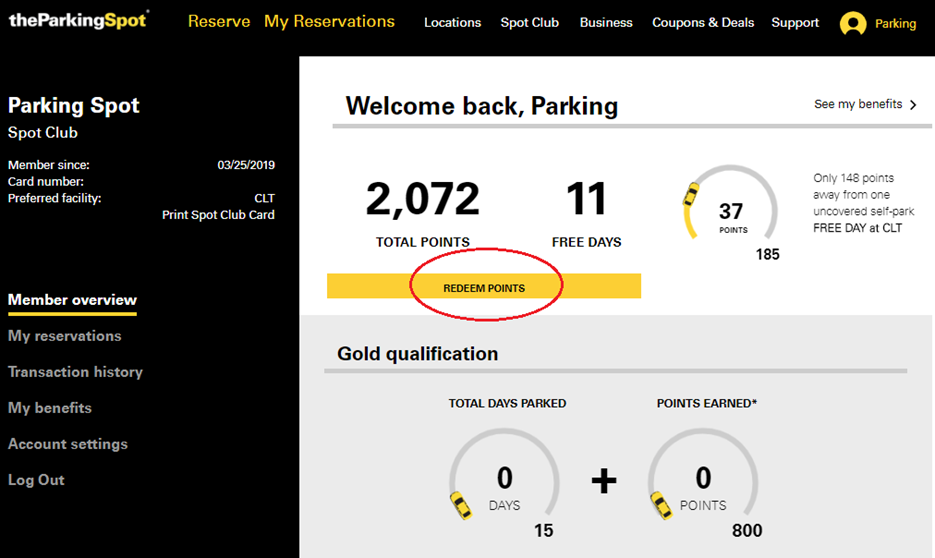 Choose your airport, dates, and times of your entire trip and click Reserve.

Click on the parking type you would like for your reservation.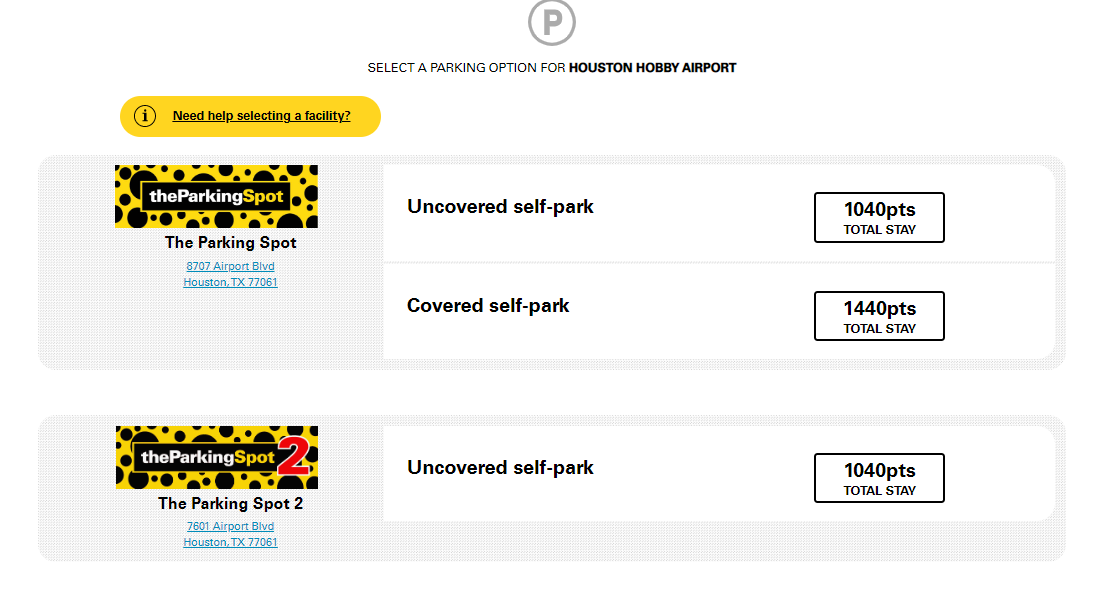 Then click on the days you would like to use your points. If you do not have enough points for your entire stay, you will then select the reservation type for the paid days, Pay Now or Pay Later.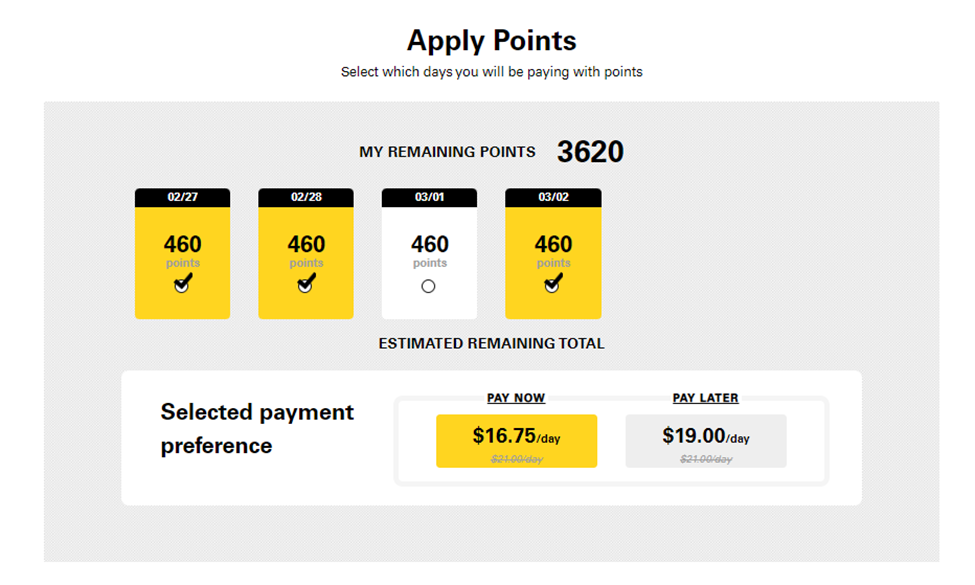 On the next step, confirm your contact information, agree to our Terms and Conditions, then click Next.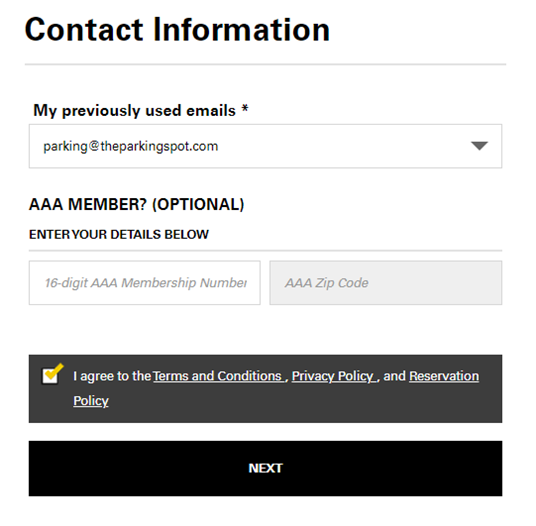 If everything looks correct, click Complete My Reservation! Your point redemption will be generated, and the points will be removed from your account immediately. A confirmation email will be sent to you.
*Please make sure you check-in and checkout using the QR code on your reservation or the QR code shown in the app. If you have already checked in for your stay, you will not be able to redeem your points. All points must be redeemed prior to checking in. You will only be able to use one reservation at checkout. Back-to-back reservations will not be accepted.