To redeem your points for free parking, login to your Spot Club account and click on the Redeem Points button.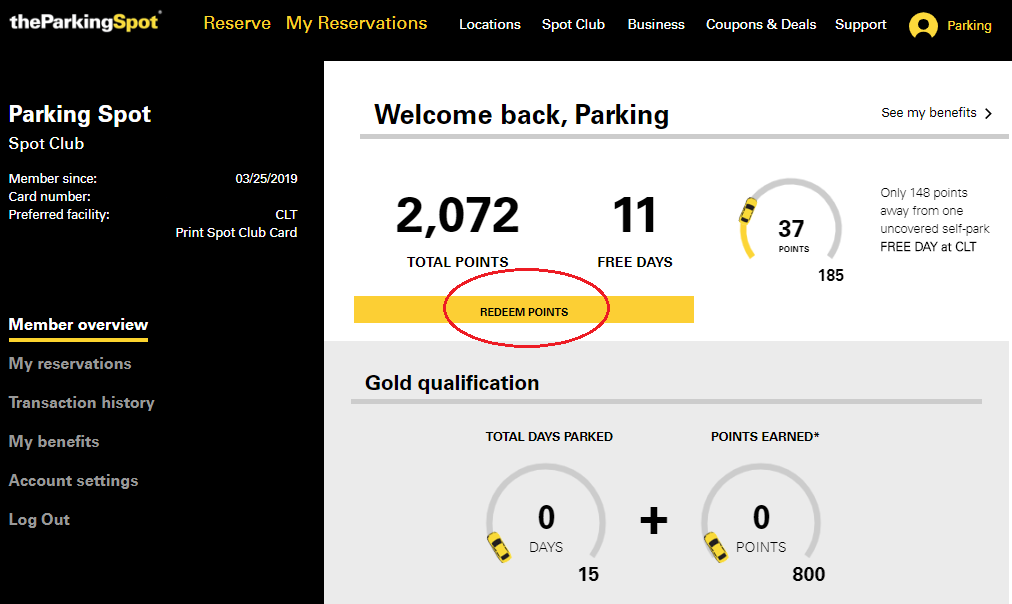 You will be able to view how many points you need per day at your preferred location on your Spot Club account. The amount shown will always be for the cheapest parking type.
To view the amount of points needed per free day for other locations in your area, click on View Points For All Facilities. Spot Club points can be redeemed at any of our locations!